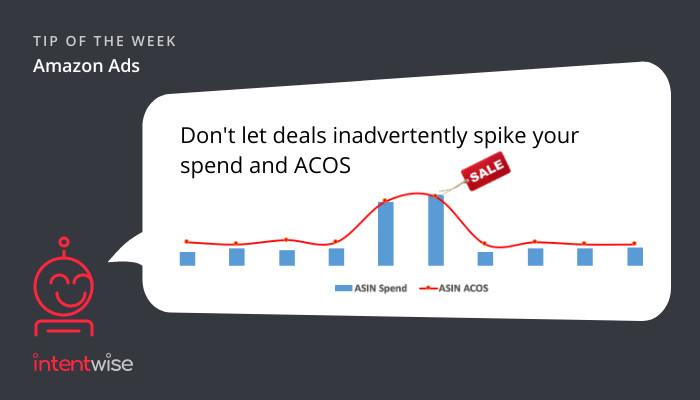 https://intentwise.com/blog/wp-content/uploads/2019/12/tip-template-2.jpg
400
700
Mandy Breaker
https://intentwise.com/blog/wp-content/uploads/2020/01/intent_wise.png
Mandy Breaker
2019-12-23 04:00:09
2020-03-24 20:02:24
Preserve Spend and ACOS: Pause ASINs on deal in auto campaigns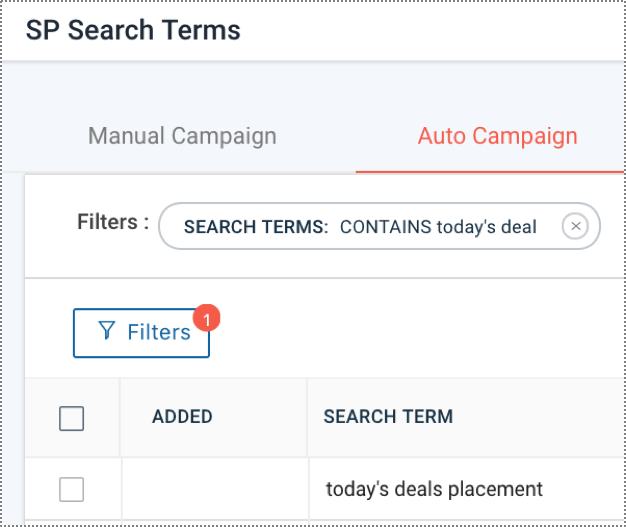 When an ASIN goes on a deal, the spend on that ASIN within auto campaigns typically shoots up, and so does the ACOS. You will notice that the search term "today's deals placement" consumes abnormally high spend.
Recommendation: If your goal is to optimize for ACOS, when an ASIN goes on a deal , pause it in auto campaigns and unpause when the deal expires.
Subscribe and receive valuable Amazon advertising tips every week. 
About Intentwise:
Intentwise is a Chicago-based advertising technology company that helps brands, sellers and agencies amplify their Amazon advertising effectiveness. Intentwise's industry-leading SAAS platform harnesses the power of machine learning and AI to provide impactful recommendations, diagnostics, and automation.