https://intentwise.com/blog/wp-content/uploads/2020/02/TOW-PT-KT-Separationv2.jpg
800
1400
Mandy Breaker
https://intentwise.com/blog/wp-content/uploads/2020/01/intent_wise.png
Mandy Breaker
2020-02-11 23:58:38
2020-03-19 14:26:45
Keyword Targeting and Product Targeting separation in campaigns
We sometimes notice product targeting and keyword targeting ad groups set up in the same campaign. These targets often perform very differently from one another when it comes to advertising metrics.
From an on-going maintenance standpoint, it is easier to separate them into different campaigns and manage them to their appropriate metrics (ACOS, budgets, etc.) and optimization tasks.
Also, leverage portfolios to view the performance of all of these campaigns in aggregate.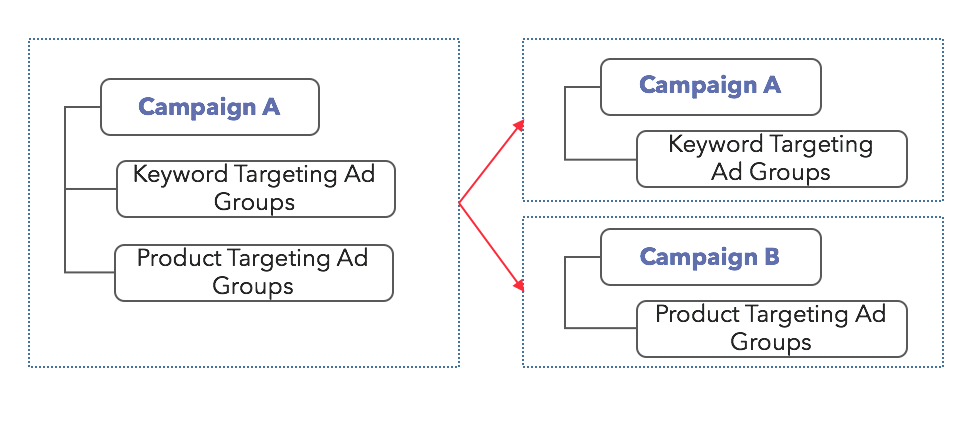 Subscribe and receive valuable Amazon advertising tips every week. 
About Intentwise:
Intentwise is a Chicago-based advertising technology company that helps brands, sellers and agencies amplify their Amazon advertising effectiveness. Intentwise's industry-leading SAAS platform harnesses the power of machine learning and AI to provide impactful recommendations, diagnostics, and automation.