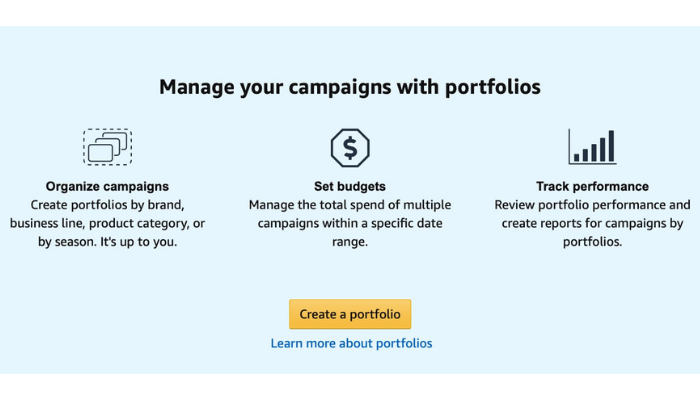 https://intentwise.com/blog/wp-content/uploads/2018/12/Copy-of-Portfolio-feature-featured-image.png
400
700
Raghu Kashyap
https://staging4.intentwise.com/webinars/wp-content/uploads/2019/12/intent_wise.png
Raghu Kashyap
2018-12-17 20:58:45
2020-01-06 18:23:43
Campaign Management through Amazon Advertising Portfolios
A new feature called "Portfolios" is now available on a select few accounts within Amazon Advertising. This feature offers a smart way to group or categorize your campaigns. You can think about this as a logical grouping which provides a simple mechanism to organize your structure with respect to brands and budget. You can review the performance of these portfolios, which further helps in optimizing them.
One of the unique ways you can build a portfolio is by combining Sponsored Ads and Sponsored Brands into a single portfolio. For example, let's say you would like to spend $20,000 for the Thanksgiving event. You can create a portfolio of Sponsored Ads and Sponsored Brands campaigns and set the target budget as $20,000 and set the portfolio duration for the entire week of Thanksgiving. Once the budget is over the campaigns are automatically paused.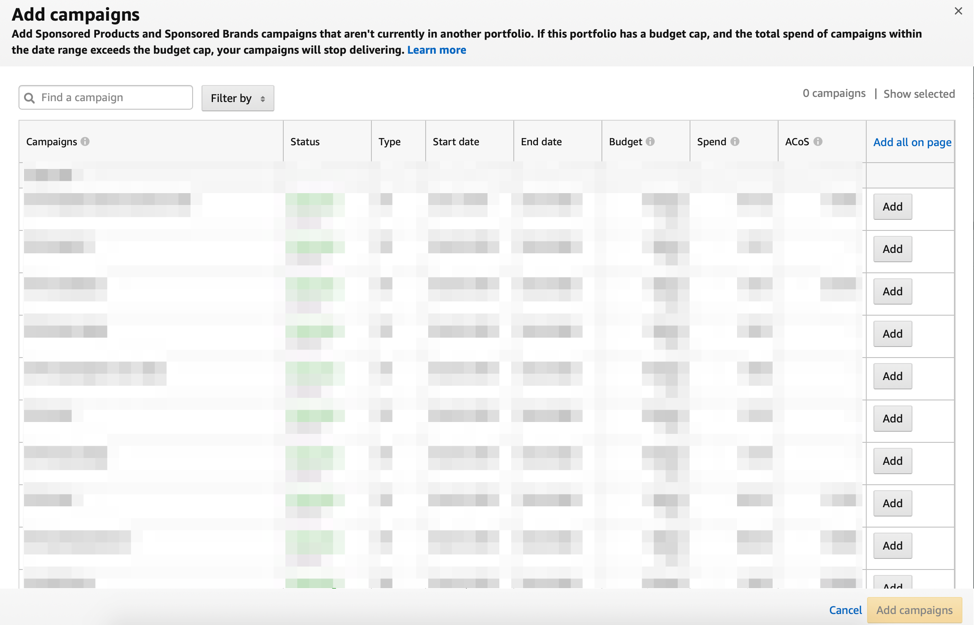 Another use case is to set up a portfolio for your brand campaigns. This feature provides an improved view of billing which now shows spend by portfolio. Also, an additional report under the Advertising reports section is now available for portfolios.
We will be sharing more insights into the performance and results of our tests with Amazon Advertising Portfolios.
Intentwise is a leading Amazon advertising solutions partner for brands worldwide. Our 360- degree approach spans marketing, content, merchandising and operational aspects of a brand's presence to ensure that they get maximum visibility on their search marketing and get the most out of ad spends. Our AI-powered platform and expert managed services help brands optimize their campaigns and win more sales. Try out a free 14 day Free Trail.