Amazon announced a new feature update for Vendors using the Vendor Central account. The update is aimed at improving the process of viewing, managing and updating products. Users will also be able to directly search for and add existing Amazon products to your catalog.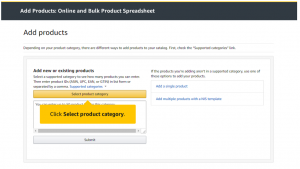 This new experience is available for selected product categories in a staged roll out. Categories where the experience will be initially available are
Toys
Home
Home Improvement
Lawn & Garden
Furniture
Kitchen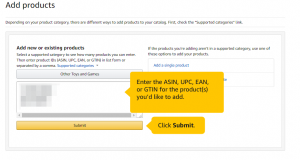 The Bulk Uploads feature makes managing multiple products easier. Making updates to existing products just got one step easier — the new format bulk product spreadsheets come pre-filled with data.
Items > Add Products, and then select Product category from the drop-down menu
The bulk product spreadsheets are newer versions of the existing NIS spreadsheet. Some users may not be able to download existing NIS templates, and must access using the new interface.
Are you aware of any new features that our users can benefit from?
At Intentwise, we provide SAAS software that helps with AMS Reporting, AMS Analytics, and AMS recommendations based on our machine learning based recommendation engine. The Intentwise AMS analytics and reporting tool will help maximize your PPC returns while optimizing spend. If you are interested in trying out the tool that supports Amazon's AMS automation do sign up for a Trial.