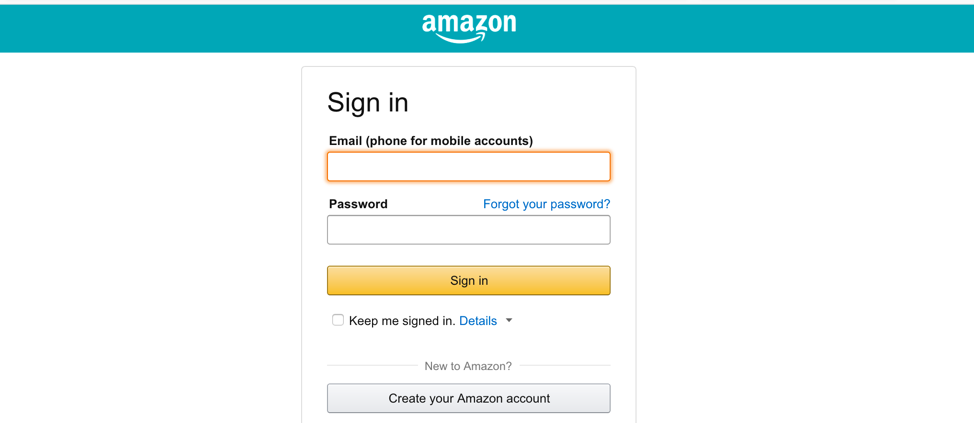 https://intentwise.com/blog/wp-content/uploads/2018/12/amazon_login.png
485
974
Girish
https://staging4.intentwise.com/webinars/wp-content/uploads/2019/12/intent_wise.png
Girish
2018-12-14 21:14:08
2020-01-06 18:24:38
How to give your partners access to your Amazon Seller Central account
One of the first steps that you, the seller, must take after hiring an agency or a technology partner to help you with your Amazon marketing is to give them access to your Amazon Seller Central account. This access is required for the partner to perform operations on seller accounts, including gathering of reports data and/or campaign management activities such as creating or updating campaigns, keywords, and products.
There are two ways to provide access depending on what you want to achieve: Email access and API/oAuth access
Providing access through email
This enables access to Seller Central wherein the user can request permissions for certain activities such as Inventory, Pricing, Advertising, Order Management activities or pricing. To provide access through email, you'll need to send an invite to the partner's email address. Once the partner accepts the invite you will have to provide the right permissions based on what you would want them to do.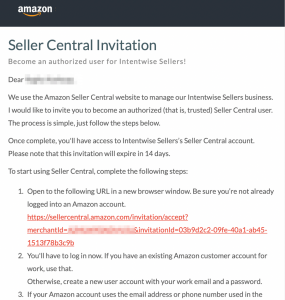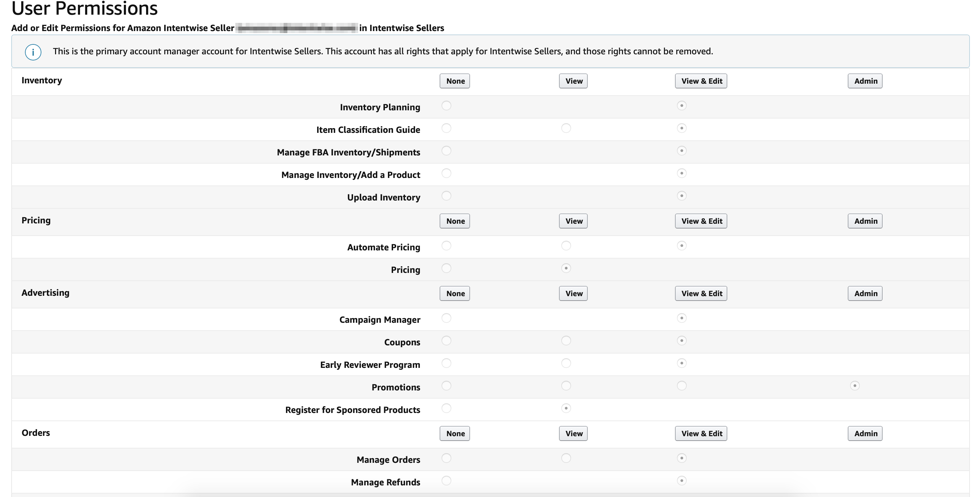 Once the access is available the partners can log in to Seller Central accounts to manage it.
Providing access through API/oAuth
Your technology partner will provide you with a URL which can be used to provide oAuth access. This will enable the tool to programmatically access Seller Central to perform all operations.
When you provide access, make sure that you login using the Amazon account which has access to Seller Central. This is a very secure and safe way of enabling access to tools because this authentication uses oAuth and Amazon Login service.
Most of the tools that support Amazon Seller Central require Amazon Advertising API access and MWS API access. We will be posting more on the MWS API in upcoming posts.
With its breadth of services, depth of expertise and unparalleled innovation, Intentwise is a leading Amazon advertising solutions partner for brands worldwide. Our 360-degree approach that spans marketing, content, merchandising and operational aspects of a brand's presence ensure that you get maximum visibility on your search marketing and get the most out of your ad spends.